Speaking your voice and reaching out to your elected representatives seemingly could not be any easier than it is right now. Resistbot is a wonderful tool that allows you to painlessly communicate your thoughts, wishes, complaints, congratulations, anything you care to impart, to your elected representatives as well as other institutions, and it also keeps you informed of other important things you might want to know about as a responsible, conscientious citizen of the United States of America.
Featured post
Featured post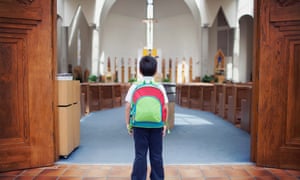 Religious belief appears to have negative influence on children's altruism and judgments of others' actions even as parents see them as 'more empathetic'
Source: Religious children are meaner than their secular counterparts, study finds | World news | The Guardian
Featured post
What in the World: A new report finds that an elite few dominate US policy….
Source: Study: US is an oligarchy, not a democracy – BBC News
Also:
Featured post
On October 12, three far-right skinhead gang members attended a talk by Proud Boys founder Gavin McInnes at the Metropolitan Republican Club in Manhattan, according to video, photographic, and eyewitness evidence.

One of them, Irvin Antillon, assaulted three people in a street brawl afterwards and is one of nine Proud Boys being sought by police in connection to the attack. (On October 18, police announced the first Proud Boys arrest, of Geoffrey Young, on charges of rioting and attempted assault.)

A video shows Antillon, a member of Battalion 49, a Latino skinhead gang based in Queens, leaving the club. Seconds later, two members of the 211 Bootboys walk out: Joe Bola (allegedly a pseudonym) and Dennis Davila, owner of a music label and promoter of festivals popular among hate groups. The Southern Poverty Law Centerlabels the 211 Bootboys "an ultranationalist far-right skinhead crew."

Minutes later, Antillon is seen in security camera footage wearing a jacket and striped track pants kicking an opponent lying on a sidewalk. A third video, a livestream, shows Antillon kicking and manhandling two other people. Shay Horse, who photographed the event and the assault, as well as the Proud Boys celebrating afterwards, took photos of the three skinheads leaving the club. He says their pictures match the names and pictures published by antifascists. The SPLC separately identified Antillon, Bola, and Davila in Horse's group photo.
| | |
| --- | --- |
| You Might Like | |
Copyright © 2018 Raw Story Media, All rights reserved.
You are receiving this email because you opted in at our website.

Our mailing address is:
Raw Story MediaPO Box 21050
Washington, DC 20009

Want to change how you receive these emails?
You can update your preferences or unsubscribe from this list.
When my mom moved to Madison, she started working out. She had never lived in a town where this was a possibility and I was thrilled! I was so very supportive and I did not ask a lot of questions (I didn't want to be the annoying doctor kid). Then one of my super fit friends (like "fit" as in "she runs half marathons while 7 months pregnant"-fit) said that she worked out with my mom. I was immediately intrigued. What in the world was my mom doing working out with Ms. Pregnant Marathoner? She has been lifting weights, rowing, and running on a treadmill?! That is when I started asking questions.
Where can fitness fanatics and exercise newbies do the same workout with near equivalent results? Orangetheory Fitness. And I have drunk the kool-aid.
I sat down and talked with my favorite Madison OTF instructor, Karen. She makes me…
View original post 695 more words