An Ohio waitress recorded a shocking encounter with the owner of a burger joint where she worked for 10 months, in which he made sexually derogatory comments about her immediately after firing her. Evelyn Marie Reid was allegedly fired for not smiling enough. After telling her to collect her stuff, the owner of the restaurant allegedly told her she'd be fine and instructed her to "just keep your legs open." He also said "I'll miss…
Source: WATCH: Owner of popular restaurant fires woman and then tells her to 'keep her legs open'
As usual the comments and discussion are gold.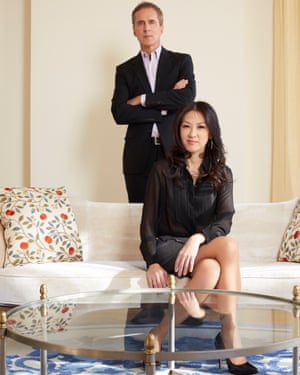 Amy Chua rejects claims she advised students applying for clerkships with supreme court nominee on looks
Source: Amy Chua denies telling female students to be 'model-like' for Brett Kavanaugh | US news | The Guardian
Related to . . .
https://www.indiewire.com/2018/09/anita-hill-freida-lee-mock-documentary-christine-blasey-ford-1202005113/
The headline took the words right out of my mouth! 🙂
This really was an Illuminating documentary. Fortunately I got to see it in theater in Bethesda, Maryland, when it came out. I would highly recommended in any case but especially right now I think it would be extremely valuable given the political context of the fraudulent Supreme Court hearings we're witnessing these days.
I was somewhat politically aware during this episode in American history but watching the documentary was so much more enlightening and I came away from it with both an extremely high amount of respect for Anita Hill and an extremely high amount of disgust and disappointment in our white-male-supremacist political leadership (including the now beloved-by-association Uncle Joe Biden) that continues to infect our politics. It's time for us to finally rid our American body of this virus don't you think?